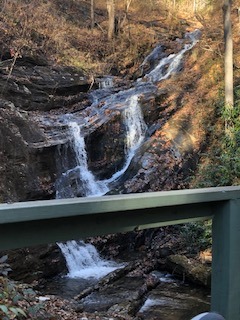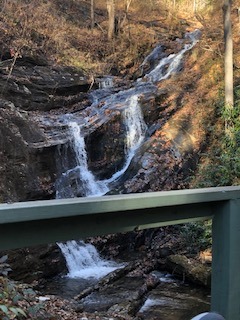 Why Goshen Falls?
Goshen Falls is a refuge and retreat center named after the Branch that runs through the property, creating amazing waterfalls. This property is nestled on 70+ acres in the mountains of Clarkesville, GA backing up to National Forest.
Ironically, Goshen was a place in Egypt where Joseph placed his family for refuge and retreat during the seven years of famine documented in history. Creating a refuge and a place of retreat has been in the heart of the owner for many years. Retreating for reflection has been an important part of his life, and he wanted to create a place for others to enjoy. [For more information on how Comfort Ministries relates to Goshen Falls, click below.}
Just as a healthy body requires a balance of food, water, sleep and activity, Goshen Falls offers a renewed mind and perspective through a balance of fellowship, nature, worship, and discipleship. Fellowship includes social connection, sharing meals and laughs, stories and dreams. Nature allows for engagement of senses, quiet reflection, and learning to be fully present . Discipleship involves applying principles of Truth learned through consistently studying the Word of God. Finally, we were made to worship and we will worship something or someone. Worship is essentially responding to His worth, and involves a decision to lay aside anything that would take our attention or devotion off of Jesus. While not limited to music, worship includes "singing psalms, hymns, and spiritual songs" to God and using instruments to "make a joyful noise."
This property is a magnificent display of both nature, and nature's God. There is such a sense of tranquility that cannot be explained but can absolutely be experienced. In this quiet, peaceful atmosphere, conducive for reflection, our hope is that you will leave feeling revived...refreshed...restored...rested.
Email jimwdraper@gmail.com to check availability for your group.